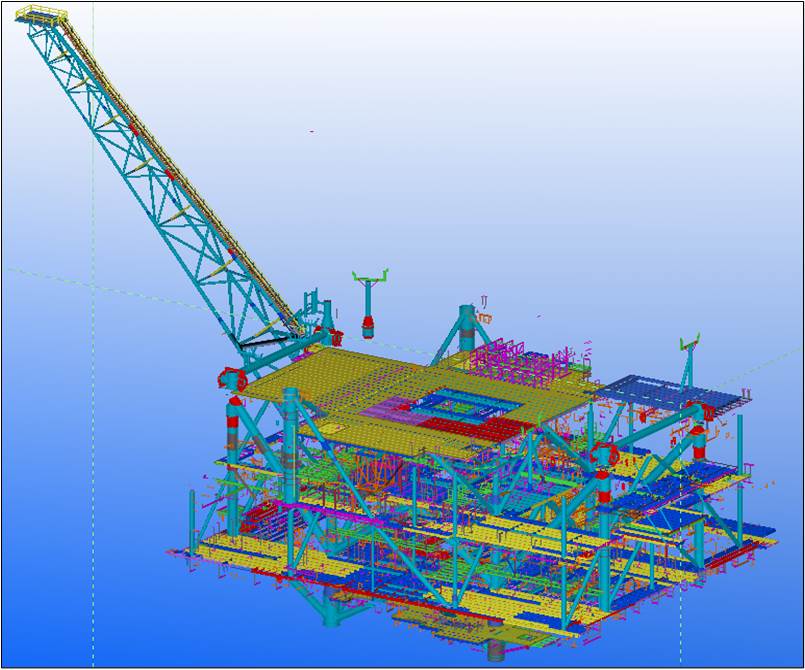 BIM, which elaborate is Building Information Modelling, is critical software in the construction industry and Structural BIM services are a vital application of the same. By employing these services, the efficiency of the entire construction process can be enhanced drastically. A model developed by structural services is a very detailed and complex exhibition of the essential structural components which constitute the entire structure. All the important components like beams, columns, bolts and many more can be visualized and analysed very conveniently. The strength, durability and sustainability of the structure can be largely determined by detailed analysis of such models.
Structural services are more related to the structural engineers as compared to the architects since it deals with the tensile strength and failure of structural components. Structural BIM services aid to contractors, structural engineers, steel erectors and fabricators for various industries like building construction, industrial plants and structures like bridges, dams, rail and Oil & Gas.
Usually, the Structural BIM services include the following details:
3D BIM modelling for building structure

Structural steel detailing, rebar detailing, precast and prefabricated structure detailing

BIM coordination

Clash detection

High Quality of construction documents and schedules

Material Specifications and material quantities

Time schedules using 4D BIM technology

Budget frames and cost loaded schedules using 5D BIM technology
Structural BIM services help the engineers
and designers determine the performance of the structure under various loading conditions and the safety of structure as well. It is essential for the structure to tolerate adverse climatic conditions and uncalled natural disasters which can destroy the structure. The basic principles of structural BIM can be easily employed for complex structures to predict the performance.
For better understanding and analysis, the structural services are prominently divided into two parts:
RCC Structural Services which includes 3D models with structural components like beams, columns. Detailed structural reports with material specifications are also included

Steel Structural Services which includes steel design, drafting as well as fabrication designing. Rebar steel drawing and steel detailing are under this domain as well two dimensional

drawings can be obtained from the models which can be further studied. Detailing, analysis, scheduling

and

designing are perfectly embedded in Structural BIM services which makes it versatile and one of its kind. Rough ideas are converted to realistic structures with the help of these services and in today's scenario; Structural BIM services are simply inevitable for any construction procedure.
Contact at CAD Outsourcing Services for structured analysis and design, structural drafting, structural shop drawings, and structural steel detailing service for the high-quality and cost-effective solutions.